A fundraising effort come to fruition! A group comprising ten excellent students and two staff members (Carl and Angela) from the Upskills Foundation+ and Purple Community Fund, along with the invaluable assistance of two enthusiastic volunteers, Anne Virtudazo and Ed Pineda, embarked on a journey of both exploration and education.
The group traversed Baguio from 28th to 31st August 2023. This memorable excursion, named "Lakbay Aral sa Baguio", was a unique project initiated by the Philippine Global Explorers (PGE) to commemorate their Foundation Day and made possible by generous donations from the PGE community.
Table of Contents
This educational trip was not only a journey of discovery and enjoyment but also a reflection of the core missions of the Philippine Global Explorers. It beautifully aligned with two fundamental missions that PGE holds close to its heart:
1. Foster Education Through Travel for the Filipino Youth:
The Lakbay Aral sa Baguio project epitomized PGE's commitment to nurturing the minds of young Filipinos through the power of exploration. The experience offered a unique platform for these students to learn about their own country's rich cultural, historical, and natural heritage. Travel, in this context, became a classroom without walls, and each destination was a chapter in their educational journey.
2. Advocacy for the Preservation of the Philippine Cultural and Historical Heritage:
As the group delved into the depths of Baguio's culture and history, they not only gained knowledge but also became advocates for the preservation of these invaluable assets. Museums, heritage sites, and interactions with local communities all contributed to a deeper understanding of the importance of safeguarding our cultural and historical treasures.
In this way, the Lakbay Aral sa Baguio project went beyond being a simple trip; it was a manifestation of PGE's dedication to fostering education and preserving the heritage that makes the Philippines a unique and culturally rich nation. It was a voyage that not only left an impact on those who participated but also instilled a sense of responsibility towards our country's past, present, and future.
Their itinerary covered a series of cultural, historical, and natural sites, providing a rich tapestry of experiences that left an indelible mark on everyone involved. The students also had a writing seminar created by Don Lejano, a professional journalist, and a photography seminar by Ed Pineda, a professional photographer & PGE volunteer for this project.
Each destination was carefully selected to offer not only enjoyment but also opportunities for learning and cultural immersion.
Here are some of the highlights from their remarkable journey:
1. Camp John Hay: A former rest and recreation facility for the US Armed Forces, this historical site offered a glimpse into the past and stunning views of the surrounding mountains.
2. Ben Cab Museum: Renowned for its collection of contemporary and indigenous Filipino art, this museum was a feast for the eyes and a source of cultural enrichment.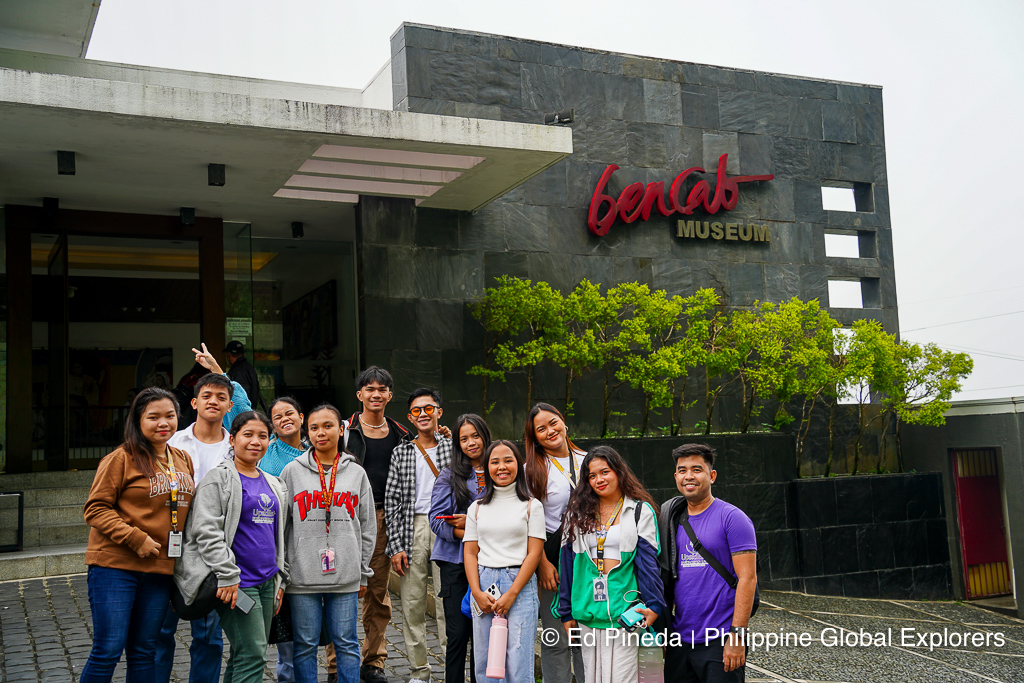 3. Arca's Yard: A charming café and gallery, this spot provided not only delicious food but also an artistic atmosphere that stirred the imagination.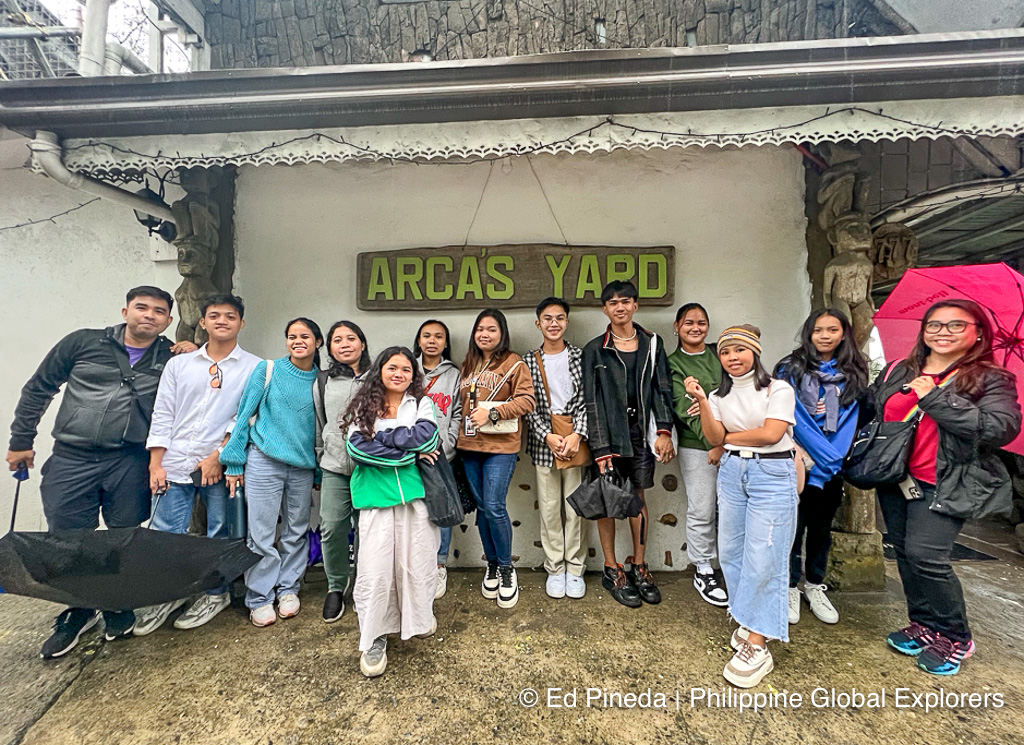 4. Tam-Awan Village: An artist's haven, this village showcased traditional Cordillera huts, local crafts, and interactive cultural displays.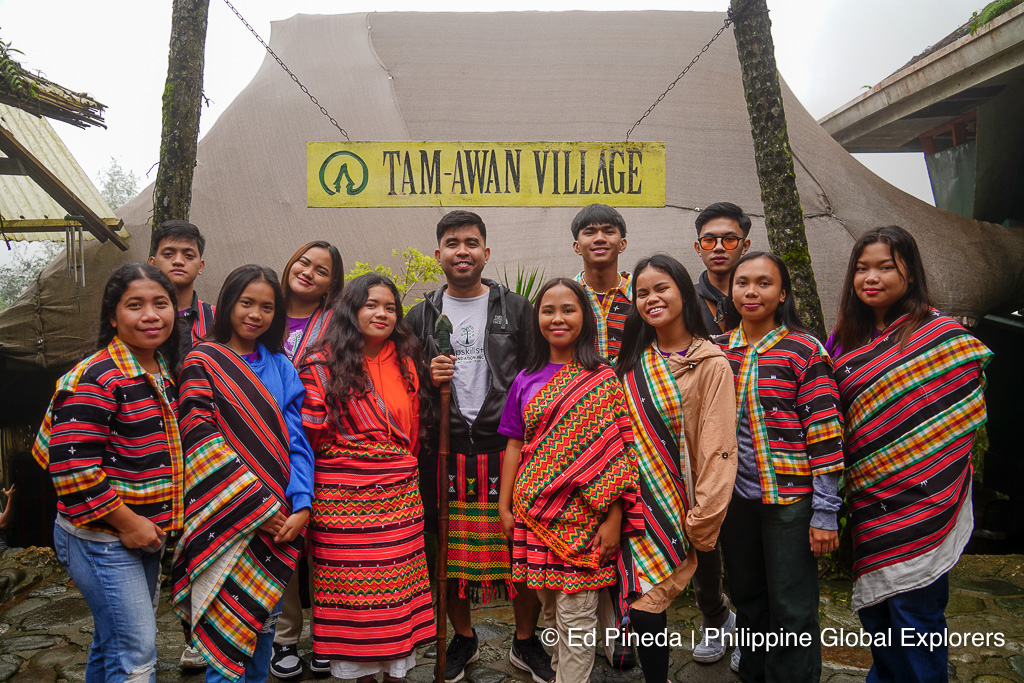 5. Lourdes Grotto: A place for reflection and devotion, the group climbed the 252 steps to reach this serene hilltop shrine.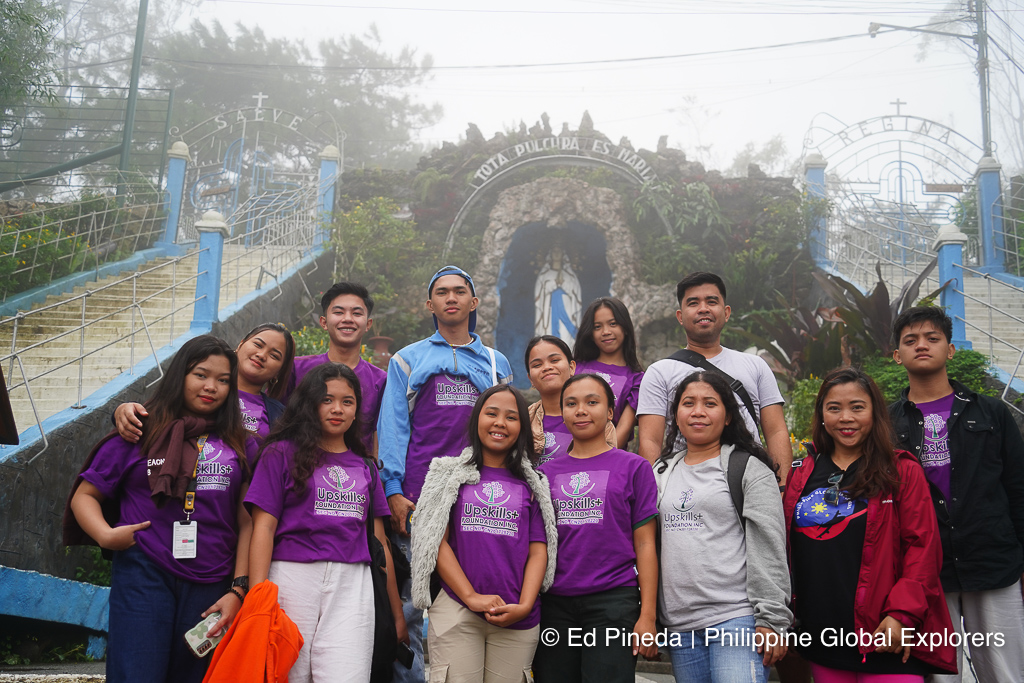 6. Museo Kordilyera – UP Baguio: This museum offered a deep dive into the diverse cultures and history of the Cordillera region.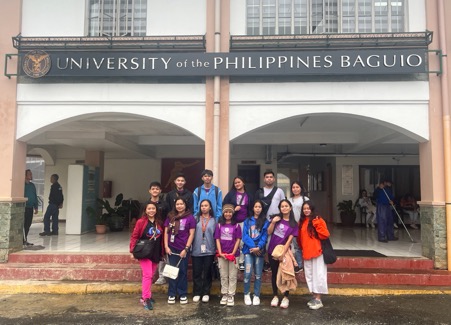 7. Baguio Museum: A repository of Baguio's history, the museum was a treasure trove of artifacts and stories.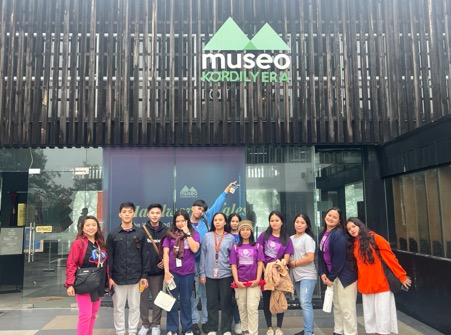 8. Baguio Cathedral: A magnificent symbol of faith in Baguio, the cathedral's striking architecture was a sight to behold.
9. Session Road: The heart of Baguio's commercial district, Session Road was a bustling center for shopping and dining.
10. Mines View Park: Known for its scenic views and souvenir shops, this park allowed for a taste of local craftsmanship.
11. Burnham Park: A lush urban park offering a variety of recreational activities, from boating to biking.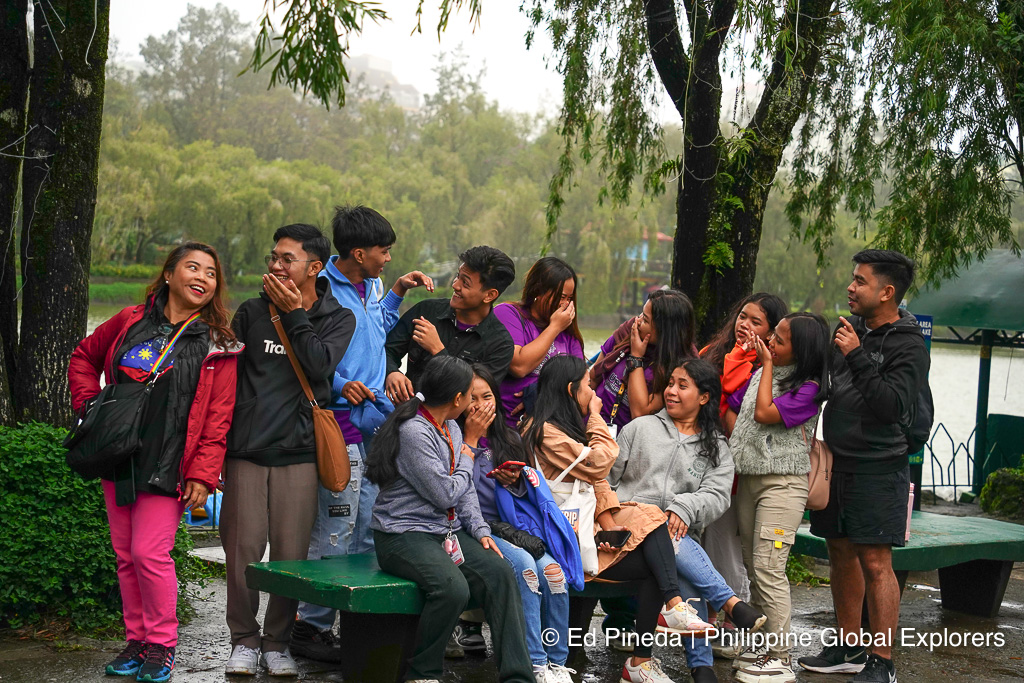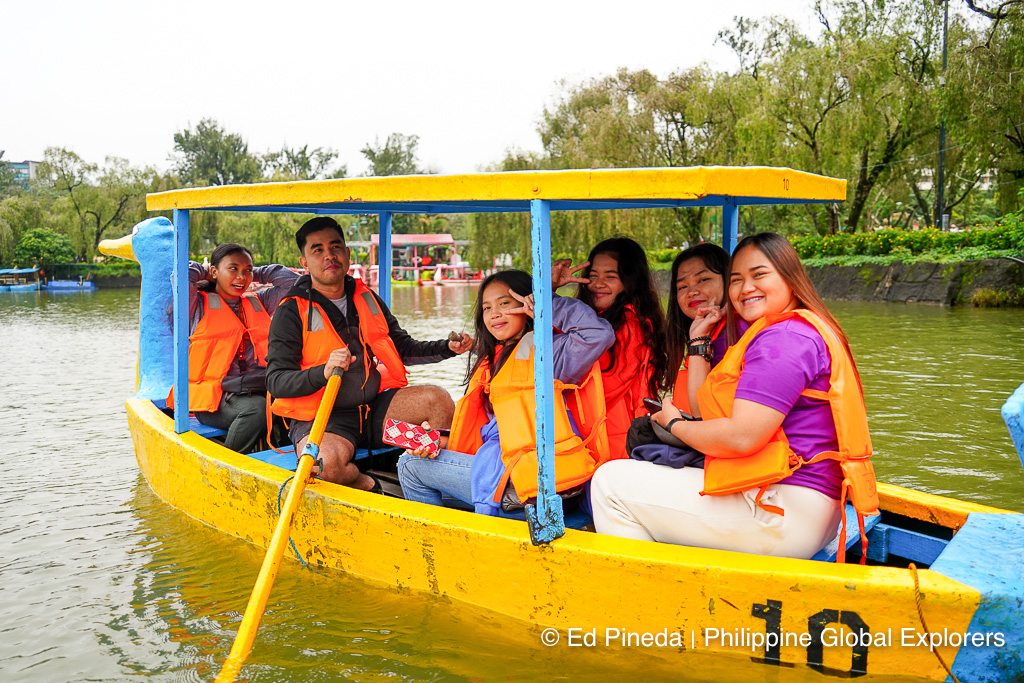 12. Botanical Garden: A place of serene beauty, the garden showcased a wide array of plants, each with its own story.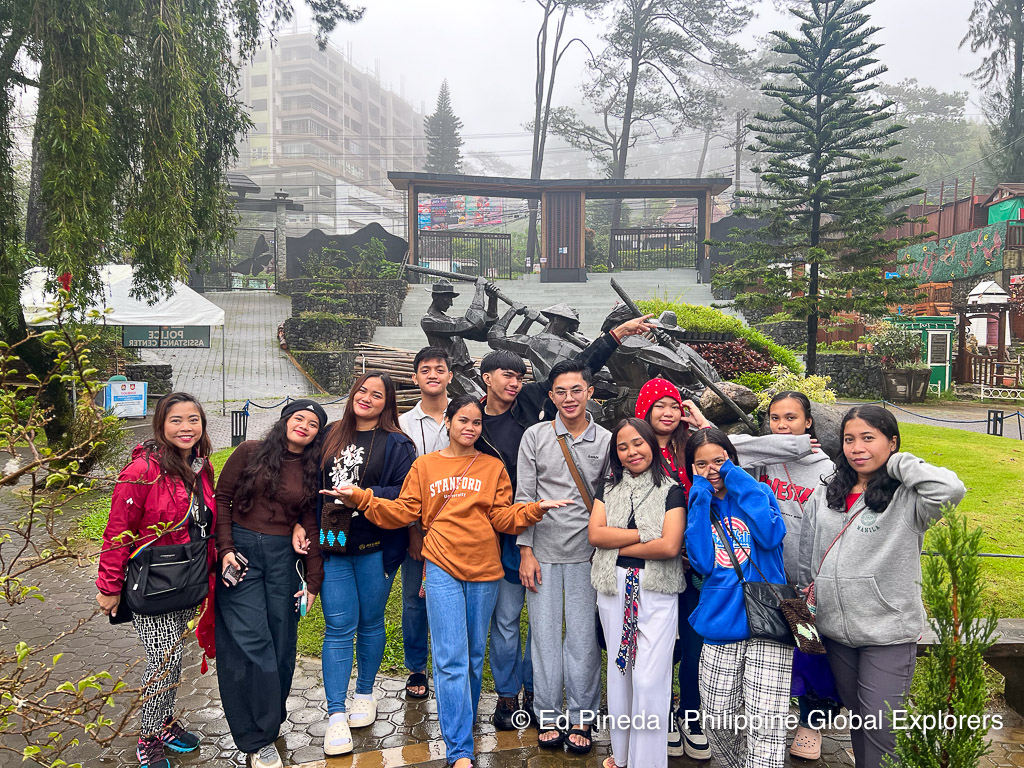 13. Wright's Park: Known for its pool of horses, Wright's Park was an opportunity for a unique adventure.
As we conclude this chapter of "Lakbay Aral sa Baguio," we reflect on the profound influence of collective compassion and education on young lives. These ten students, from economically challenged backgrounds, possess remarkable potential despite the obstacles they've faced.
This adventure, made possible by our community's generous support, goes beyond creating memories. It's a pivotal moment, a catalyst for change in these young minds' journeys. The knowledge they've acquired, the cultures they've encountered, and the bonds they've formed will guide them as they navigate their chosen paths.
The impact of this journey extends beyond Baguio; it reaches into the promising futures of these students. It's a testament to the transformative power of exploration and education. As they continue to learn and grow, they will carry these invaluable experiences with them, influencing their choices and shaping their lives.
We see the potential for greatness in every smile, glimmer of excitement, and spark of curiosity. Together, we've illuminated their paths to success and empowered them to aim high.
We express our heartfelt gratitude to all who made this life-changing experience possible. As we bid farewell to Baguio, we know that the impact of this journey will resonate in the lives of these students for years to come.
Thank You Video!
Thank you once again to all the donors of this project.
Stay tuned for Part 2 of this project, Another batch of more than 50 students from Upskills Foundation and Purple Community Fund will venture to Marikina at the Book Museum cum Ethnology Center of Atty. Dominador Buhain (PGE Board of Director) and Rizal for an educational day trip.