Since the start of world travel facilitated by the internet and social media, different kinds of bucket lists have been floating around. The most common is visiting all 193 UN countries followed by completing the 7 continents which are both difficult at times and in many different ways. Others involve the more simple and feasible old and new wonders of the world, cultural festivals, national parks, museums, and the list never ends. With this narrative, one must ask, what other lists are there that is so unique and challenging? One answer would be the UNESCO World Heritage sites.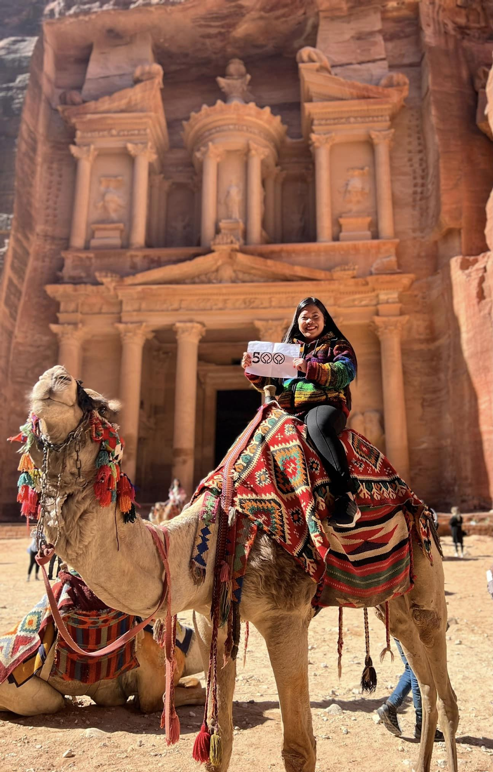 Vanessa "Vhang" Soledad-Buechler, a proud Waray native of Tacloban, has recently hit her quincentenary UNESCO World Heritage Site visit. A World Heritage Site is defined as a landmark or area with legal protection by an international convention administered by the United Nations Educational, Scientific, and Cultural Organization (UNESCO). World Heritage Sites are designated by UNESCO for having cultural, historical, scientific, or other forms of significance.
You can check Vhang's Nomadmania Profile for the full list of all 500 UNESCO sites that she visited.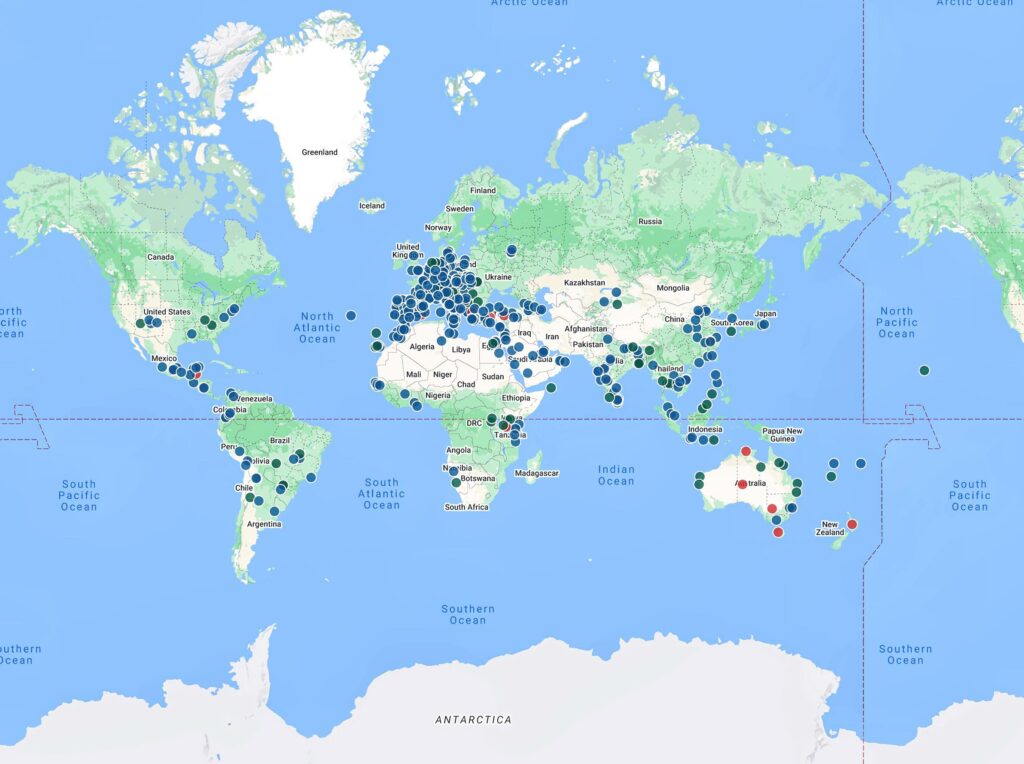 In the 1,157 UNESCO WHS, of which 900 are cultural, 218 are natural and 39 are mixed properties, Vhang chose to tick off her 500th at the stunning "Rose City" of Petra, in Jordan. Petra was the Nabatean Empire's capital city which flourished during the first century and was declared a site of outstanding universal value in 1985. Joining Vhang in celebrating her milestone was her husband, Nomadmania officer, Thomas Buechler, also a well-known globetrotter, and a UNESCO WHS collector himself.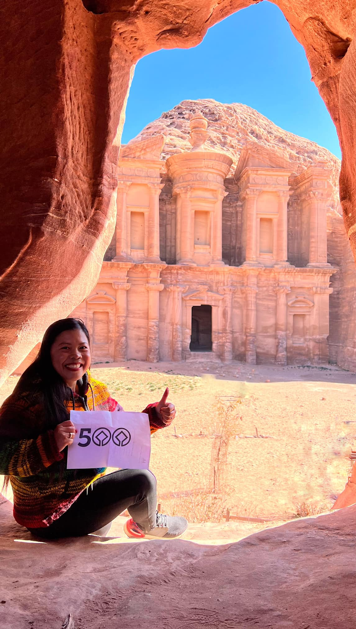 With all these sites scattered around the world, making it to 500 is such a feat that is worth making noise for. Congratulations on the milestone Vhang! Your Philippine Global Explorers family is proud of you. We wish you more travels and more UNESCO WHS covered in the future!