Since PGE is celebrating its 4th Foundation Day, join me in launching this special project as part of the Foundation Day Programme.
As fellow adventurers and seekers of knowledge, we have a unique opportunity to create a lasting impact on young lives that will shape the future of our beloved Tondo, Manila. We are thrilled to introduce you to "Lakbay Aral sa Baguio" — an extraordinary initiative that aims to open doors of possibilities for these young explorers from Tondo, by taking them on an unforgettable educational journey to the enchanting city of Baguio, Philippines.
I was born and raised in Tondo, Manila hence, this project and the Purple Community Fund and Upskills Foundation Inc. are very close to my heart.
Table of Contents
💜 Who are the Purple Community Fund (PCF) and Upskills Foundation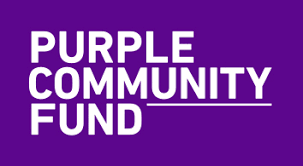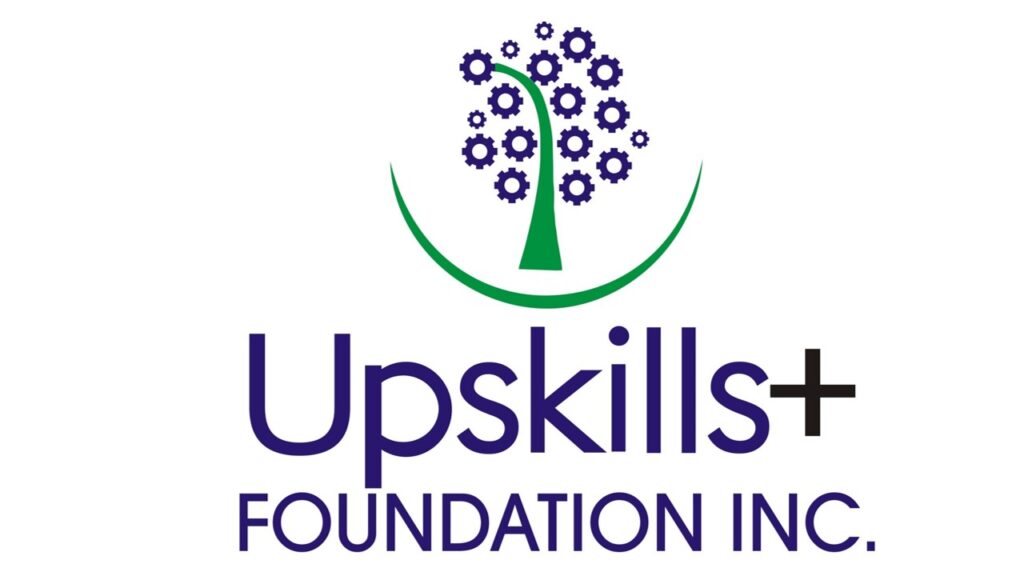 The PCF and Upskills Foundation believe every child deserves an opportunity to experience the world beyond their familiar surroundings. The Purple Community Fund and Upskills Foundation are Non-Profit organisations based in the UK and Manila, Philippines. They have been actively supporting the welfare, health, and education of the underprivileged families of Tondo, Manila for the past 20 years.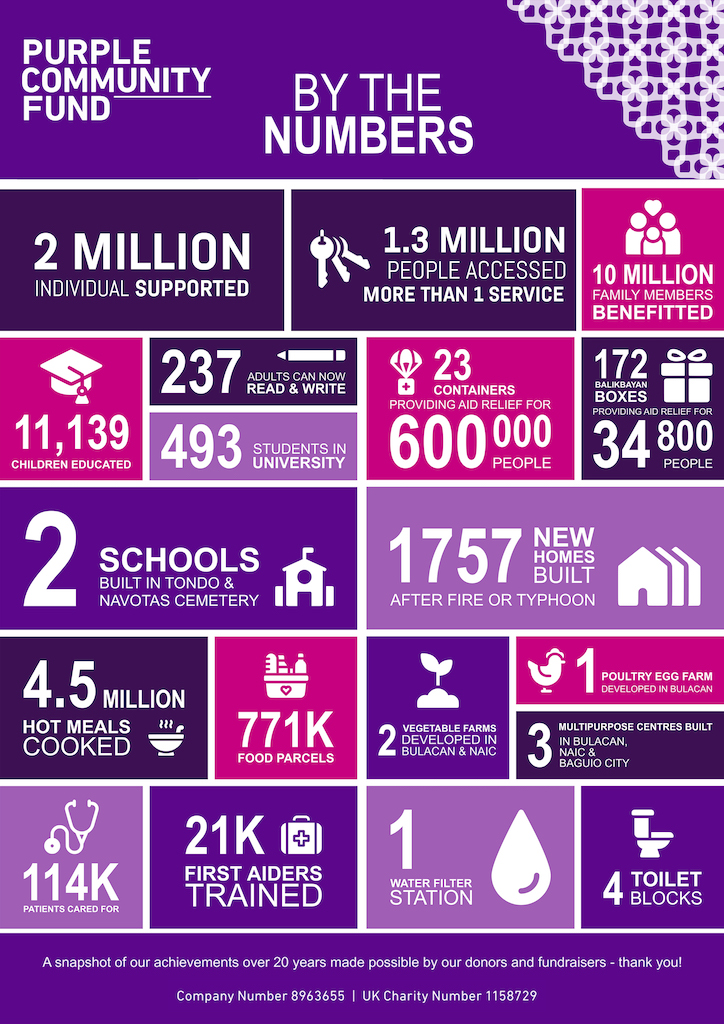 If you want to know more about their work, you can visit their websites:
My previous fundraising campaign for Purple Community Fund to help them set up their Day Care Centre was picked up by local and national news agencies in the UK.
Daily Mail – https://www.dailymail.co.uk/news/article-7800905/NHS-worker-tells-transformed-life-born-poverty-Philippines.html
Local News – https://www.worcsacute.nhs.uk/news-and-media/892-ryazan-snhsjourney
🎒 The Purpose of this Special Project
In the heart of bustling Tondo, where life's challenges often overshadow the dreams of our little ones, this educational trip to Baguio serves as a beacon of hope. We believe that every child should experience the wonders that lie beyond their daily struggles.
This educational trip to Baguio is not just a mere excursion; it's a voyage of discovery, growth, and empowerment. By exposing these budding minds to diverse cultures, historical landmarks, and the wonders of nature, we aspire to broaden their horizons and inspire dreams beyond the boundaries they know today.
By supporting this transformative initiative, you are not only granting these children a memorable adventure but also planting the seeds of knowledge that will flourish for a lifetime.
This educational trip project is in line with the PGE's mission, Foster Education Through Travel for the Filipino Youth and Advocating the Preservation of the Philippine Cultural and Historical Heritage. Among the 63 excellent student awardees from High School to College level of Purple Community Fund, we will randomly pick 10 lucky students to join this Educational Heritage trip to Baguio.
🗺️ The Itinerary:
The student delegates will join the 3-day and 2-night Educational Heritage trip to the "Summer Capital of the Philippines" – Baguio City. Here are the places and museums that they will visit. The travel dates will be on 28th August (evening) – 31st August 2023.
📍BenCab Museum
📍Diplomat Hotel & Mirador Heritage & Eco Park
📍Museo Kordilyera – UP Baguio
📍Baguio Museum
📍Burnham Park
📍Session Road
📍Baguio Cathedral
📍Botanical Garden
📍The Mansion
📍Mine's View Park
Day 1: Monday Night – Tuesday
| TIME | ACTIVITIES |
| --- | --- |
| 11:00 PM | Monday Night – Departure in Tondo |
| 6:00 AM | ETA in Baguio (Tuesday Morning) |
| | Visit Lion's Head |
| 8:00 AM | Go to Irisan (PCF & Upskills Community in Baguio) |
| | Check-in |
| | Breakfast |
| | Siesta |
| 12:00 NN | Lunch |
| 13:00 | Bencab Museum |
| 15:00 | Diplomat Hotel |
| 15:30 | Mirador Heritage & Eco Park |
| 7:00 PM | Dinner |
| 8:00 PM | Lights off |
Day 2: Wednesday
| TIME | ACTIVITIES |
| --- | --- |
| 7:00 AM | Breakfast |
| 8:00 AM | Departure in Irisan |
| 9:00 AM | ETA to MUSEO KORDILYERA – UP Baguio |
| 11:00 AM | Departure to Baguio Museum |
| | Baguio Museum |
| 1:00 PM | LUNCH at SM Baguio |
| | Burnham Park |
| | Session Road |
| | Baguio Cathedral |
| 6:00 PM | Dinner |
| | Night Market (OPTIONAL ONLY) |
| | Go back to Irisan Center/Lights Off |
Day 3: Thursday
| TIME | ACTIVITIES |
| --- | --- |
| 7:00 AM | Breakfast |
| 8:00 AM | Departure in Irisan |
| 9:00 AM | ETA to Botanical Garden |
| 11:00 AM | The Mansion |
| | Mine's View Park |
| 12:00 | LUNCH |
| 13:00 | Travel back to Manila |
| 19:00 | Arrival in Manila |
💡 The Impact:
Your unwavering support and generous donations will have a profound effect on these young hearts and minds. With this trip, we aim to: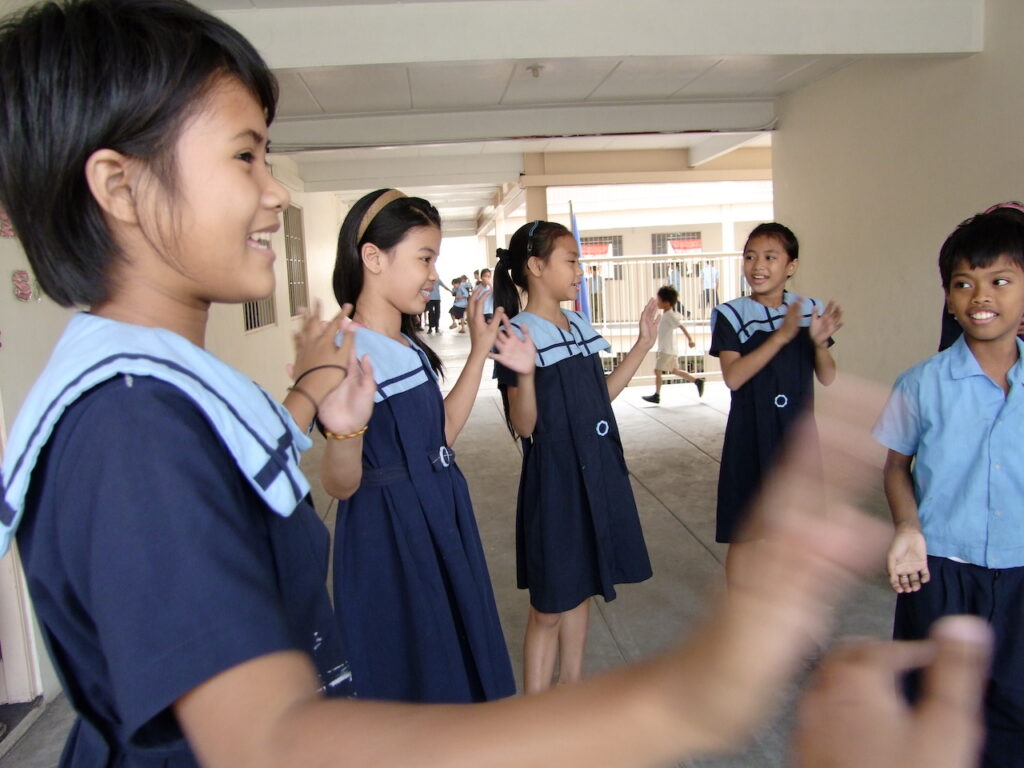 1. Ignite Curiosity: Fueling the flames of curiosity will kindle a lifelong love for learning. Exploring Baguio's rich cultural heritage and captivating natural beauty will spark the students' inquisitive minds, encouraging them to ask questions and seek knowledge.
2. Cultivate Confidence: Stepping out of their comfort zones, our young adventurers will learn valuable life skills, boost their self-esteem, and build unshakable confidence. This newfound courage will help them tackle challenges and reach for the stars.
3. Promote Inclusivity: By providing access to this enriching experience, we ensure that all our children, regardless of their backgrounds, have equal opportunities to grow and shine.
4. Instill Cultural Awareness: By immersing in Baguio's rich heritage, traditions, and unique way of life, the students will gain a deeper understanding and appreciation of diversity and cultural richness.
5. Nurture Global Citizens: This journey will instill a sense of responsibility towards their communities and the world. The students will discover the importance of adaptability, patriotism, empathy, understanding, and global citizenship.
🌈 How You Can Make a Difference: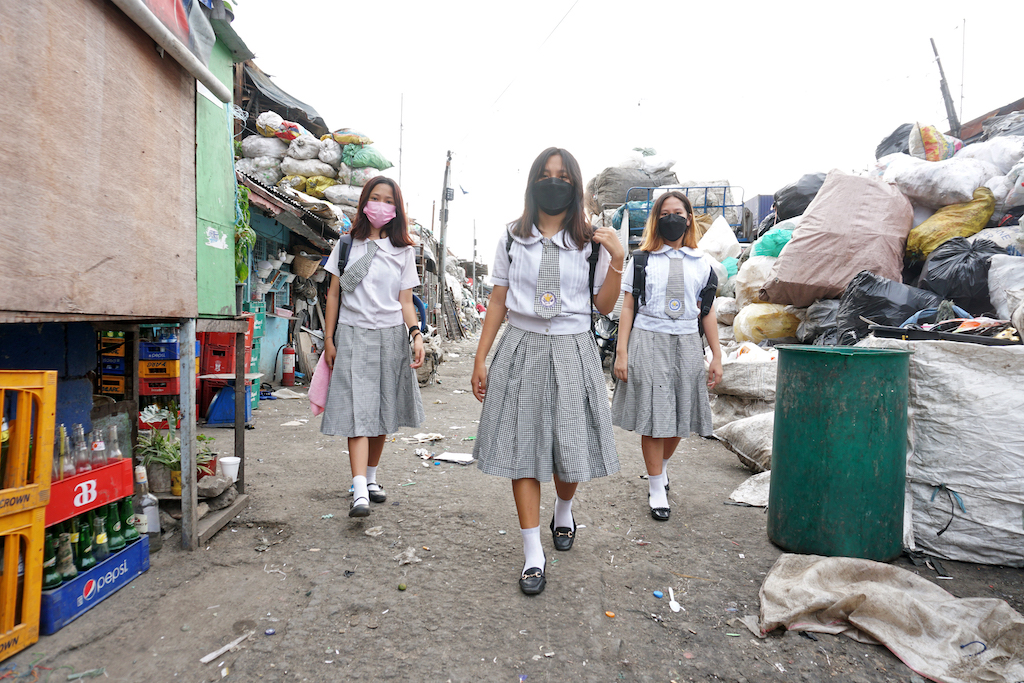 Together, we can be the driving force behind these children's aspirations and future success. Here's how you can help:
👉 Make a Donation: Every peso you contribute will directly shape the lives of these young explorers. Your donation will cover transportation, accommodation, meals, and educational materials, making their dreams of visiting Baguio a reality.
👉 Spread the Word: Share our cause with friends, family, colleagues, and on social media. Together, we can create a ripple effect of kindness and support for these children.
👉 Volunteer: If you're passionate about empowering young minds, consider volunteering your time and expertise to help organize and enrich the educational trip.
👉 Partner with Purpose: Group sponsorships provide a powerful way for PGE Chapters to make a lasting impact on the lives of these children while showcasing their commitment to PGE's mission.
🎁 Every Contribution Matters: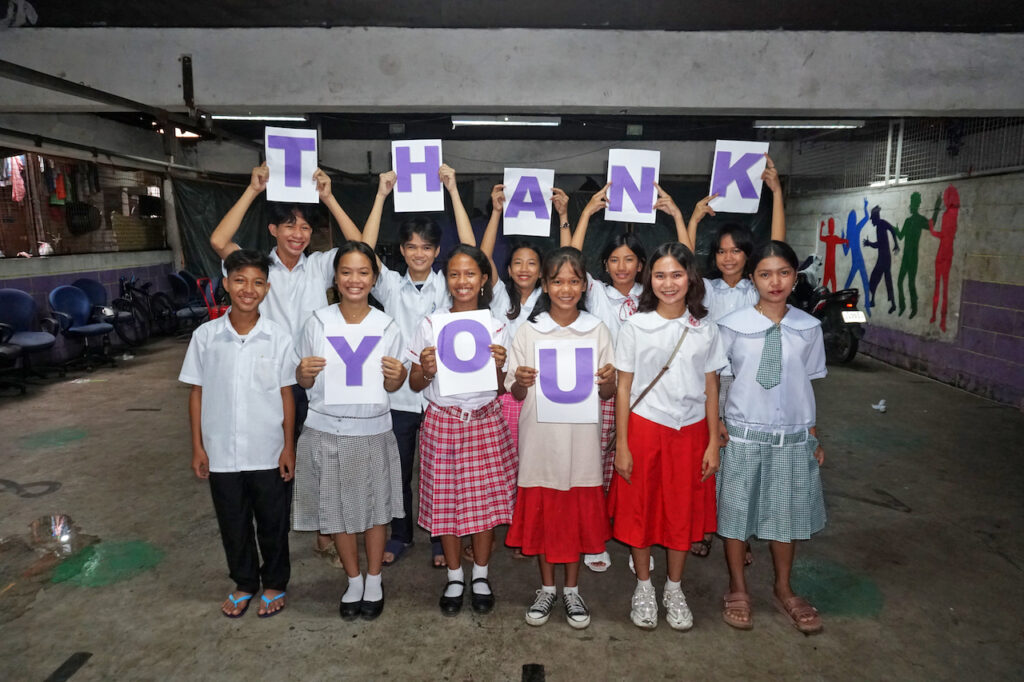 Each Student would require PHP 5,000 to join this Educational Heritage Trip.
Any amount of donation is welcome. You can sponsor a child for Php 5000, but any amount will help in raising funds for Lakbay Aral sa Baguio and other meaningful projects of PGE. The donations can come from generous individual members or group chapters. The donations will fund the transportation, meals, museum visits, and other activities included in the itinerary.
The 10 participating PCF delegates will also have an essay writing contest (Reflection Paper) to share their thoughts and experiences about the trip.
Write up Essay Contest and Money –
🥇 1st Prize – Certificate + Php 3000
🥈 2nd Prize – Certificate + Php 2000
🥉 3rd Prize – Certificate + Php 1000
🎖️ Consolation Prizes – Certificate + Php 500 each
As a token of gratitude, donors will receive a heartfelt thank-you video from the children, expressing their heartfelt appreciation for your generosity.
Join us in lighting up the path for these young Global Explorers. Together, we can make their dreams take flight and create a brighter future. Donate now and be a part of their transformative journey! Your support will be the compass guiding them toward greatness.
💰 How To Make a Donation:
Please deposit your donation to the PGE Bank Account, details are below: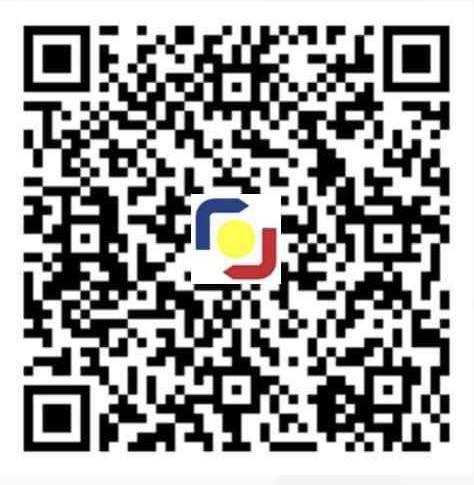 Account Name: Philippine Global Explorers Inc.
Bank Name: UnionBank of the Philippines
Peso Account Number: 003210002299
Swift Code: UBPHPHMM
Reference – LAKBAY ARAL BAGUIO
Note: Please send us the confirmation of the bank transfer so we can check it against our records.
🤝 How to Volunteer:
If you have spare time that you can dedicate to this project, I'm more than happy to have you on board so we can push this project to fruition. Here are some volunteer opportunities:
Travel Companion:
The volunteer/s will accompany the students to Baguio. You will become their tour guide and help them to have a more meaningful trip. The volunteer/s will need to make their own travel arrangements, accommodation, and transportation to and from Baguio.
PGE Representatives:
The volunteer/s will represent PGE to go to the Purple Community Fund and Upskills Foundation Community Centre in Tondo, Manila. The volunteer/s will help with going to the Community centre to listen to the essay writing contest presentations and give out certificates and money on behalf of PGE.
Fundraising Efforts:
The volunteer/s will help in raising funds for this project by reaching out to fellow PGE members and friends who will generously make their donations.
Travel Arrangements:
The volunteer/s will work closely with me in organising the project. Since I'm based outside the Philippines, it would be ideal to have a direct contact that is based in Manila who can be hands-on in this project too.
I'm forever grateful for your support and donations. If you want to volunteer or have any questions, feel free to drop me an email at pgewebsiteteam@gmail.com